IT the easy way - for Small Businesses
Modular Server
The modular server is the utlimate IT solution for your business, email, storage, and security.
Your complete IT in one location, your own location!
No dependency on your provider, your are now in full control
Learn more?
Open Source Automation
The system is only using Open Source Software.
There are NO license costs for using the Santec Modular Server.
Learn more?
Firewall
The world's most reliable open source network security to control security at the highest level.
Learn more?
Mail
Complete mail solution, easy to use and low maintenance.
Mailserver with web- and push-mail.
Learn more?
Spam Filter
Reducing the number of virusses and spam messages by scanning all incoming mail before they get to the mailserver.
Learn more?
Automated Management
This server consists of a single physical server with different modules (like virtual machines) that all have their own specific task. Each module is maintained automatically.
Maintenance is both proactive and reactive. This gives you optimal availability and continuity.
Learn more?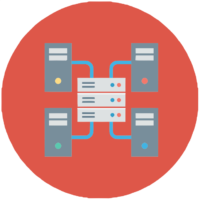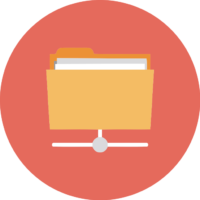 Storage
Provide flexible additional storage for a module if needed.
When the demand for storage increases, additional storage can be added easily.
Learn more?
Monitoring
Continuous monitoring of you website(s) / peripherals and the most important services in each module.
You get a notification when the issue starts but also when the problem is solved.
Backup
The backup module creates backups of the modules. The backups are stored on external storage.
Daily reports.
User management
Central user management and authorisation.
Classify users in groups (like. management, sales, purchase, etc).
Compatibel with Microsoft Active Directory.
Appliances
Besides the Modular Server, we can also assist with the implementation and maintenance of several appliances
Deciso pfSense
This is the hardware solution to our firewall module that is build in to the Modular Server.
Ubiquiti Unifi
Are you looking for a partner to manage your network?
We supply, install and configure Gateways, Routers, Switches and Access Points of Unifi.
Telecom (VoIP)
If you are looking for a simple but all-round VoIP solution, we can also assist with that.
We have experiance in setting up a complete installation based on the Yeastart PBX.
Professional Service
In addition to our services, we also offer professional solutions in the field of ICT infrastructure, data communication and electrical installations through our partner "Eddie de Gier Total Service".
Learn more?